The A.R.T. Small Art Works Exhibition & Sale
Arts Etobicoke Gallery Reception: Thurs, Nov 22, 6:30 – 9pm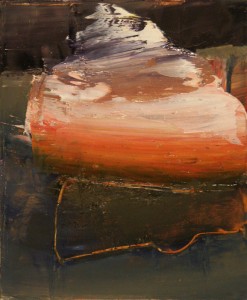 I'm currently exhibiting four small discrete abstractions, 5″ x 4″, oil on Mylar on paper, framed at Arts Etobicoke's  A.R.T. Small Art Works Exhibition & Sale. Other featured works, from a group of local Toronto artists, include pieces 24″ x 24″ in size and smaller.
Please stop by anytime to view the works.
The Arts Etobicoke Storefront Gallery is located at 4893A Dundas Street West, Toronto just north of the Islington Subway (west on Dundas).
Gallery hours are Monday to Friday 11 AM to 4 PM and Saturdays 11 AM to 4 PM (Oct 20 to Dec 15 only).  
Arts Etobicoke Gallery Reception: Thurs, Nov 22, 6:30 – 9pm
You're invited to the Arts Etobicoke Gallery Reception.  Not only will you view beautiful small works from over 20 local artists, you'll also hear a special Art Chat by Betty Ann Jordan from 7 – 8 pm on Trends in Contemporary Canadian Art.
Meet many of the exhibiting artists (I will be there) and enjoy some light refreshments.
If you plan to attend, please RSVP to artrental@artsetobicoke.com.
Visit Art Rental Toronto  or call Graham Curry at 416-622-3699 for more information.
You can also view some of my abstract art gallery to see more of my work.