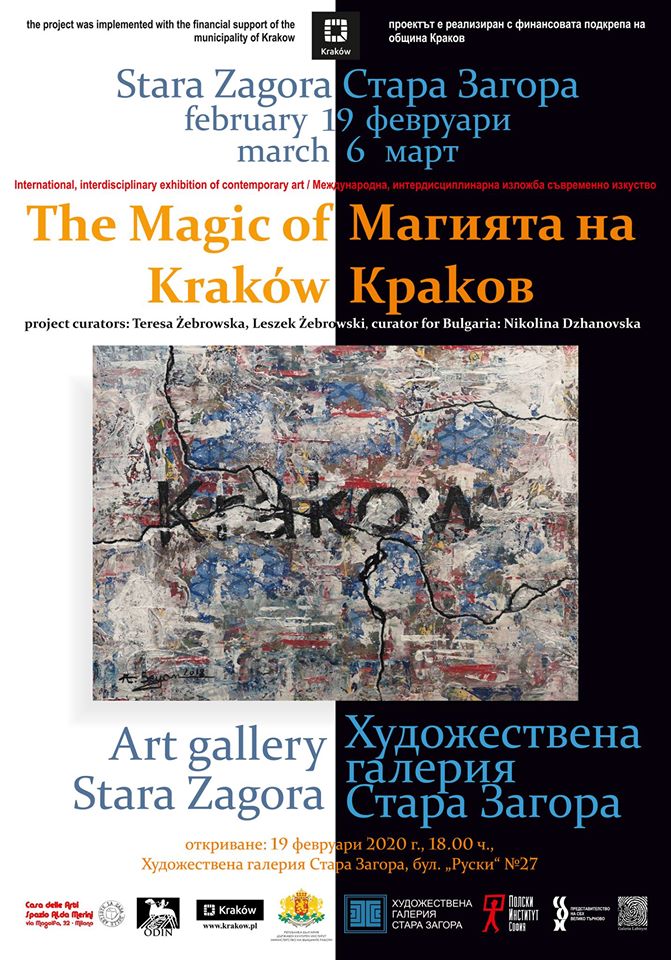 The exhibition's curator, Leszek Zebrowski, art manager of Galeria Labirynt 2 Art Gallery in Krakow, Poland, posed the question 'Why Krakow?' as the creative inspiration for artistic responses. We all visited or stayed in Krakow for a variety of occassions – plein airs, exhibitions, artist's projects, residencies.
"The main idea of the exhibition…was to present the open, interdisciplinary attitudes of artists who appreciated the importance and place of this incredible city for European culture and art, as well as the historical, natural and architectural values of Krakow, and their participation in multicultural artistic dialogue…"
Krakow, an ancient royal capital and the only city in the country to come through World War II undamaged, was personally steeped with thoughts of motherhood. It was the first city in which I saw Polish artists' works (historical, modern, contemporary). Spellbound. Coincidentally and unplanned, The Museum of Contemporary Art in Krakow MOCAK, held an exhibition on the theme of Motherhood. The artistic voice/declarations and visions were profoundly clear and strong!
Follow this link to my Facebook Page to view the opening gala.
https://www.facebook.com/ina.puchala