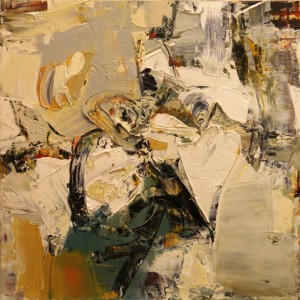 This is Ontario College of Art and Design's (OCAD) first alumni exhibition, a voluntary initiative made possible by some very committed individuals, two years in the making. Opening night, Art Square Gallery & Cafe was bustling in an air of celebration. Elbow to elbow, savoring mouthfuls of sweet fruit and wine, the crowd was a fine blend of generations.
Fifty artists were showcased across all art and design disciplines. I found great pleasure in Dennis Burton's, Cyan Orange Red 1964, a fresh simplification of collage and colour. Vale 2010 by Catherine proved evocative.
Not only was the vernissage a mutual opportunity to exchange vignettes on our professional practice and the business of art, it was an affirmation of our durability and commitment. We're still kicking around!
The show continues until Sunday, Nov 28th
Art Square Gallery & Cafe, 334 Dundas St. W,
daily 9-4pm